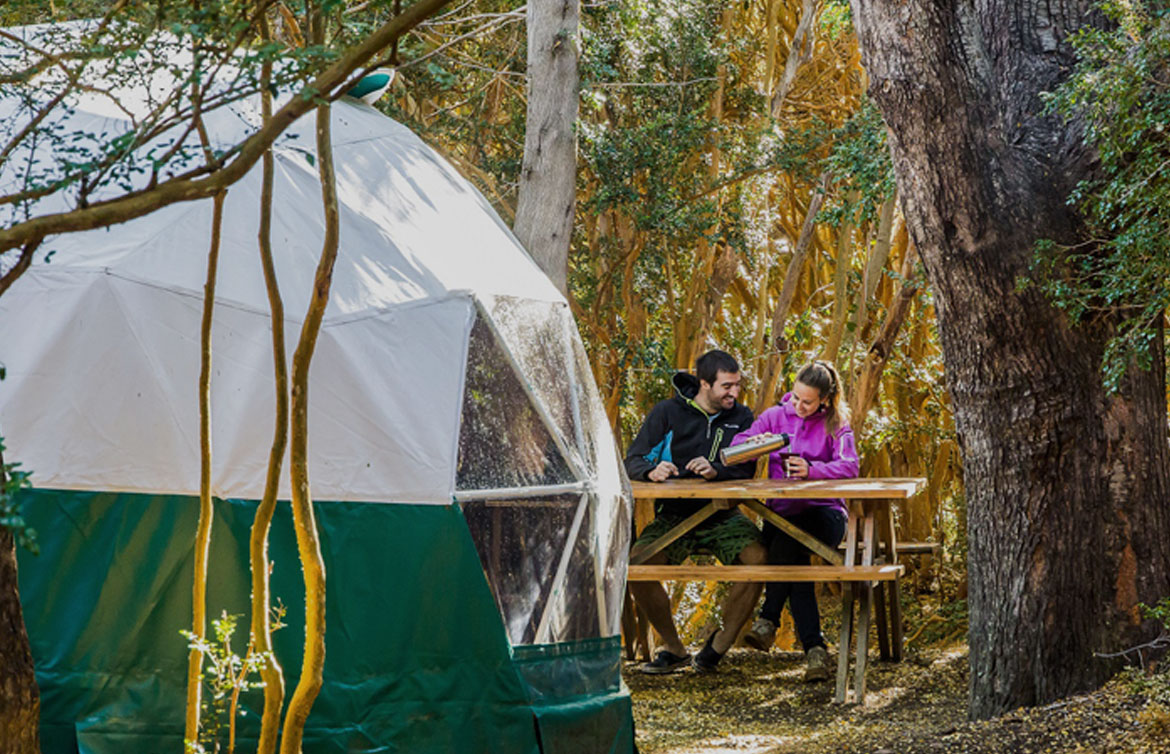 Attentive to the particular needs of our visitors, El Aura Lodge has partnered with Frontera Sur to incorporate a new accommodation option, which provides innovation and an excellent quality of service: the geodesic domes.
Our domes offer an unbeatable combination: a comfortable space, low impact for the environment, which provides a perfect integration with the environment.
An exceptional alternative to enjoy a different lodging in the heart of the virgin forest.
---
More About Domes