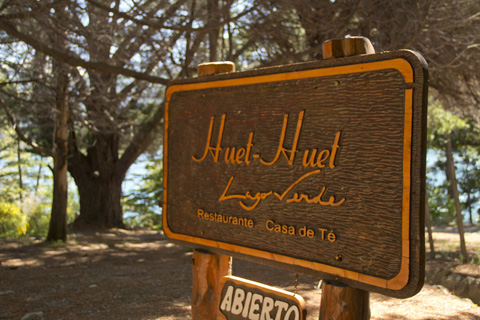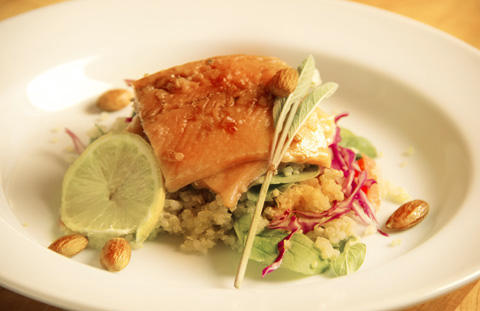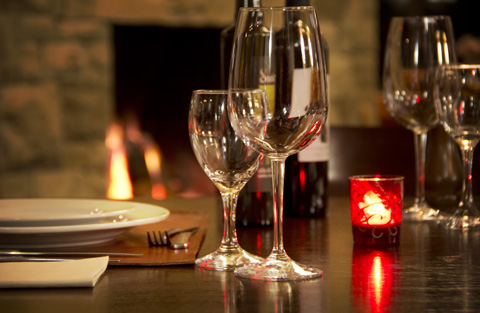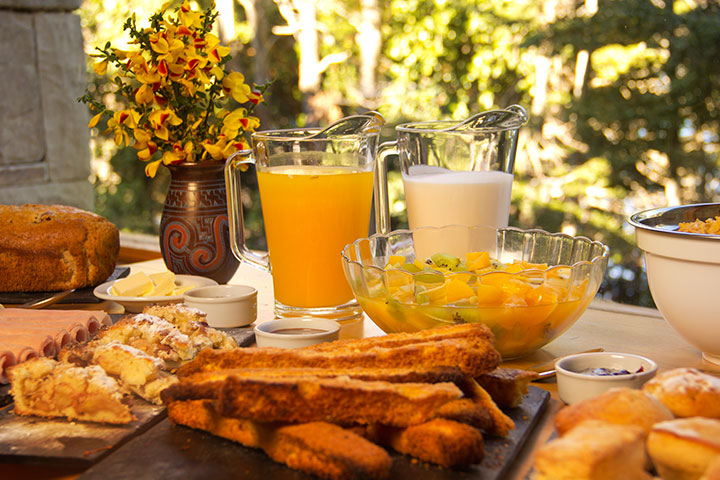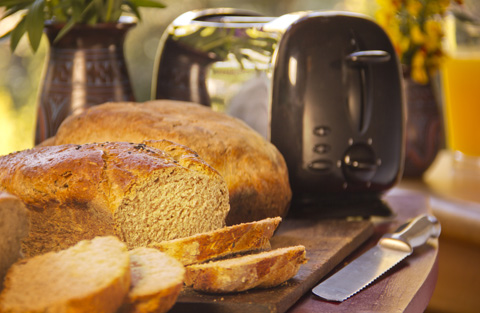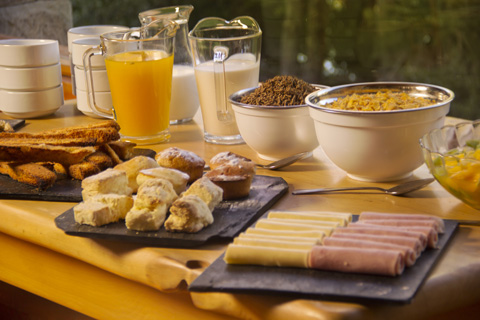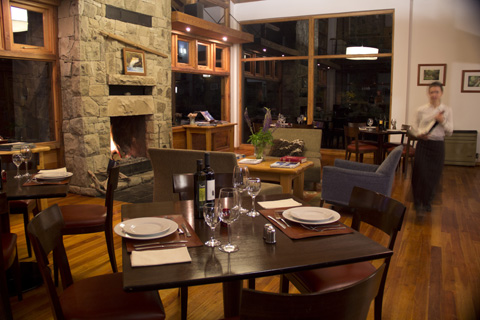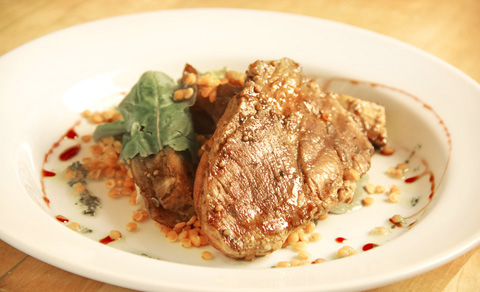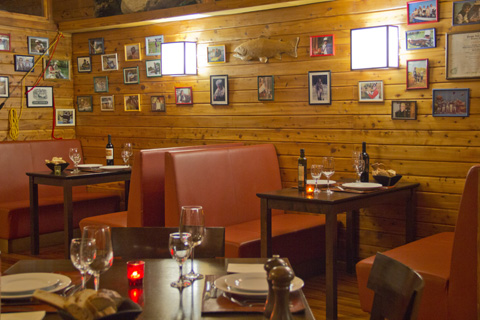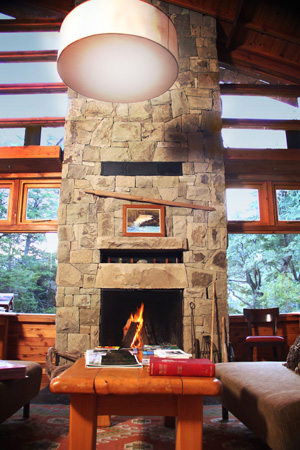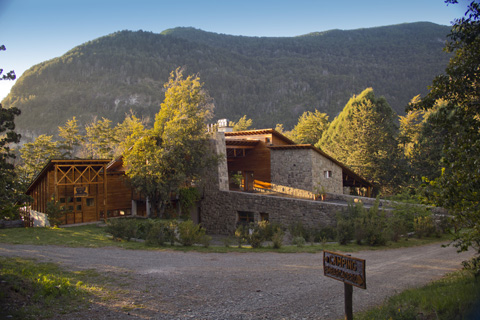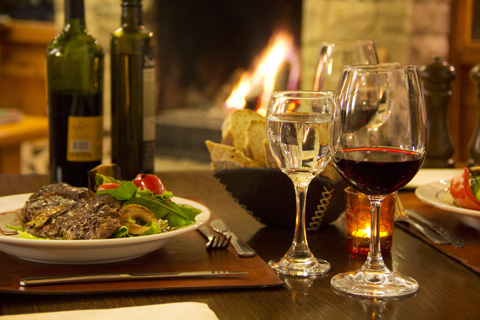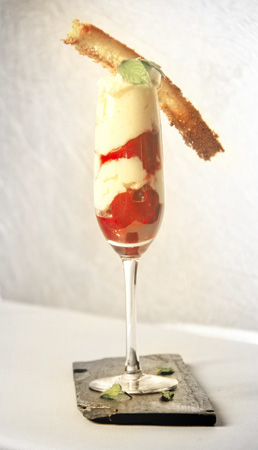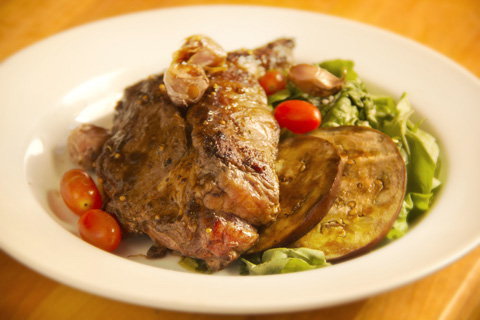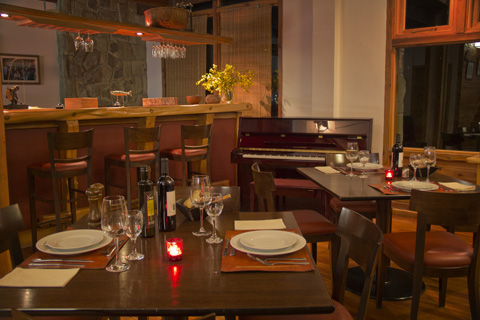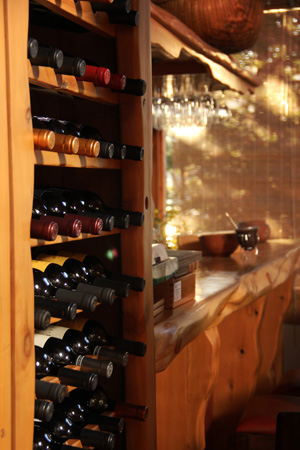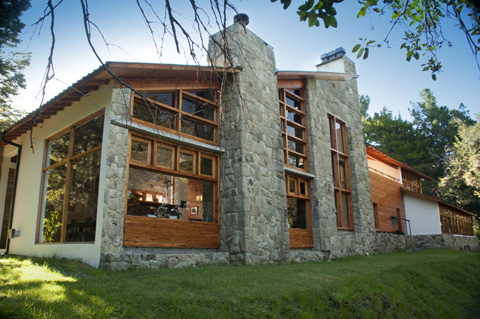 El Aura Lodge

 has two gastronomic spaces: 


Important: The opening date of the Lodge's restaurants has not yet been defined, a decision that will be made once the necessary dates and protocols are known. We will keep the Lodge Store open, which will also offer take-away.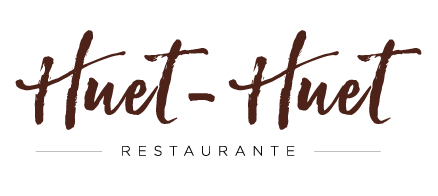 It is a gourmet restaurant with an area of 210 m2 and a capacity for 32 people;
Huet-Huet, offers an intimate and informal atmosphere to enjoy the best signature cuisine, made with natural products typical of the Los Alerces region: aromas and flavors of Patagonia, accompanied by famous Argentine wines.
Also, in the afternoon, Huet-Huet opens as a Tea House.

With an areas of 60 m2 and capacity for 20 guests.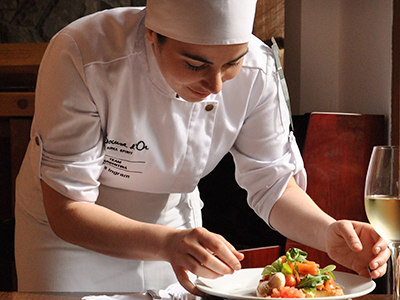 Danish Huilen Ingram Williams, is born in Trevelín, daughter of bakers and intimate connoisseur of the secrets of Patagonian cuisine.

Huilen was Second Commis of Chef Emiliano Schobert (Argentine Representative Chef) at the mundial Bocuse d'Or World Cup - World Instance 2019 Lyon, France.

Entrées
Smocked trout bruschetta With dill alioli + mesclun greens with candied tomatoes
Soup of the day With seasonal vegetables and ingredients
Patagonian salad Mix of leaves, tomatoes, shredded smocked cheese, grilled mushrooms and homemade dressing


Main Dishes
Lamb ragoût with spices Cooked for a long time with mote wheat
Braised bondiola With red beer, honey and spices + mashed carrots + roasted fruits and onion + teriyaki sauce
Pasta of the day Daily options with varied sauces
Trout grilled with citrics And seeds + zucchini and grilled tomatoes
Varied argentine meats Pork chorizo, black sausage and beef (cut of the day) + merkén cimichurri + roasted new potatoes with herbs + small leaf and tomato salad


Desserts
Dulce de leche crème brûlée Baked dulce de leche cream with warm caramel
Carmesi mousse Light red fruit mousse + welsh cake crumbs + fresh fruit
Chocolate semifreddo Homemade bittersweet chocolate ice-cream
Lemon ice-cream souffle With sauces and crunchies
DAY'S MENU (DINNER) Entrée, main dish and dessert (drinks not included)
---
Go to another experience